Already before arriving in Spoleto, you will meet two important monuments: the Bridge of Towers (Ponte delle torri) and the Albornoz Fortress (Rocca), that seem to be protecting the town from above. The bridge, some 80 meters (240 feet) high and 230 meters (700 feet) long, was probably an aqueduct in past times. "Its ten arches," J. W. Goethe wrote down, "that overlook the whole valley, and are built in stone blocks, endure safely across the centuries." The fortress, that can comfortably be reached by means of elevators, is an elegant if imposing Medieval stronghold built by decision of Pope Innocent VI. The Albornoz Fortress also summarizes the territory's political and cultural history thanks to the Duchy Museum included in it, and its frescoes, especially in the "Camera Pinta" (painted room), the Governor's private office, with rare 14th century paintings whose subject matter is chivalrous love.
Few towns can be so thoroughly enjoyed by touring them on foot as Spoleto. Strolling in its alleys and small squares, you will discover an amazingly beautiful city planning, a unique pattern for its unity of styles and variety of forms. From the Medieval town structure the older origins still surface, as witnessed by the Roman theater of the first century BC, the Arch of Drusus and the Arch of Monterone along the Roman Via Flaminia, the remains of an ancient Roman temple now embedded in the walls of the Church of Saint Ansano, and Market Square, where the Roman Forum existed.
READ MORE
Spoleto's Cathedral is its main tourist attraction. It has a wonderful location in perspective at the end of a long staircase, that suddenly opens up among the narrow alleys in downtown. The square – that many Italians well know thanks to a TV series, Don Matteo – wanes top to bottom with a staircase. In summer, it provides one of the splendid settings for the shows of the Festival dei Due Mondi ("Festival of Two Worlds," namely Europe and America, at the beginning). Launched in 1958, the event features international stars in the fields of cinema, theater, dance.
The façade of the cathedral shines with marble hues. The Byzantine-like mosaic and its not-less-than eight rose windows make it an unparalleled façade for shapes and colors.
Not far from Spoleto, you may stop and admire the Springs (Fonti) of Clitunno: a wonderful natural landscape that was considered a holy place by its oldest inhabitants, and was sung by poets and writers such as Pliny, Virgil, Byron, Carducci.
Well-groomed Nature and breathtaking vistas will provide a background to your strolls or excursions, all the better if you have some typical Spoleto cakes like crescionda (chocolate and macaroons) and attorta (a "coiling" strudel) in your baskets; or have lunch in a traditional restaurant that smells of pork chops, game offal, and truffle omelets.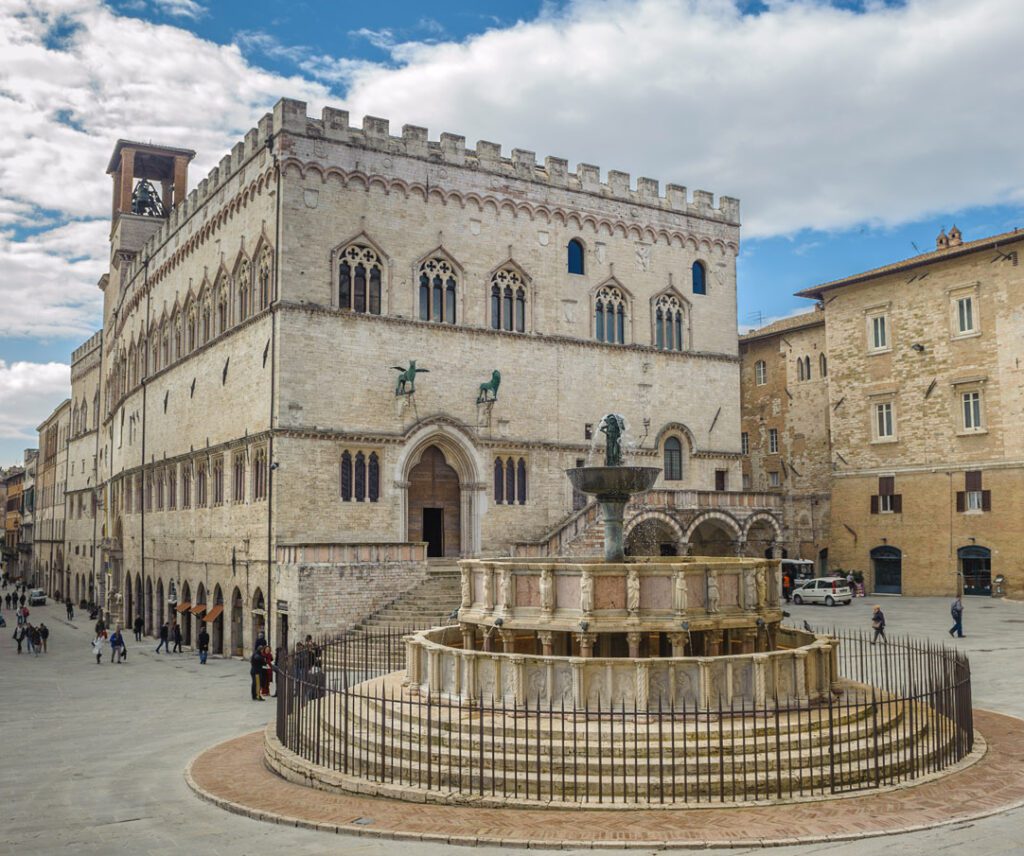 Perugia, the Regional County Seat of Umbria, is a town definitely worth discovering for the magnificence of its streets, squares, fountains, as well as the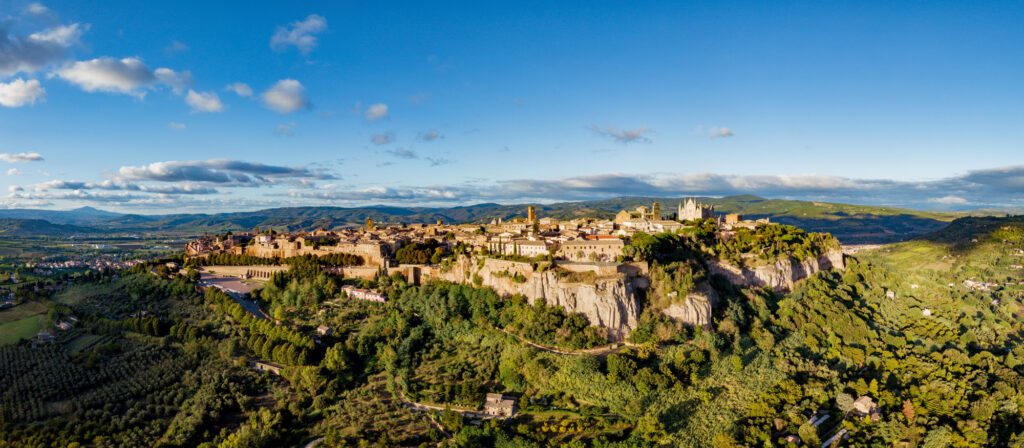 A neat landscape and sweet, green hills provide the background to the wonderful town of Orvieto, rising on a tuff and pozzolana block some 50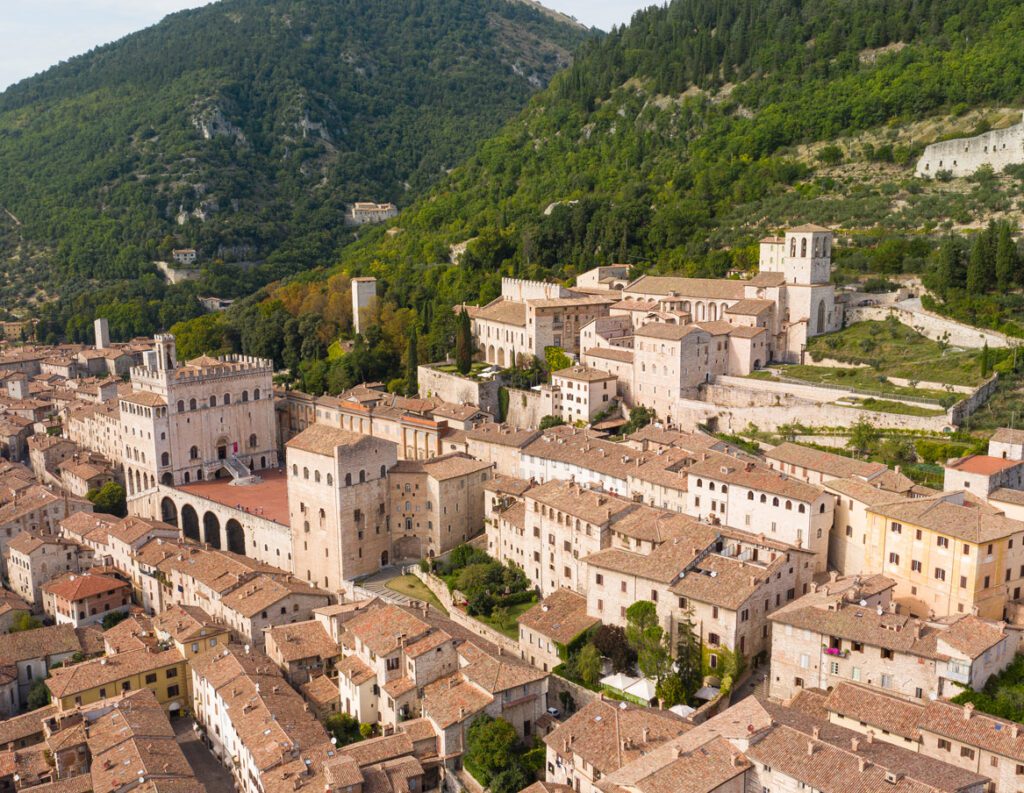 To enter Gubbio and follow those very old, but still inhabited streets woven together on the slopes of Mount Ingino means to make a full